10 Signs That You Should Enroll Your Child In An International School
As the world continues to become more globalized, children need to be exposed to different cultures and perspectives from an early age. International schools provide just that – a culturally diverse learning environment that can help children develop a deeper understanding of the world around them.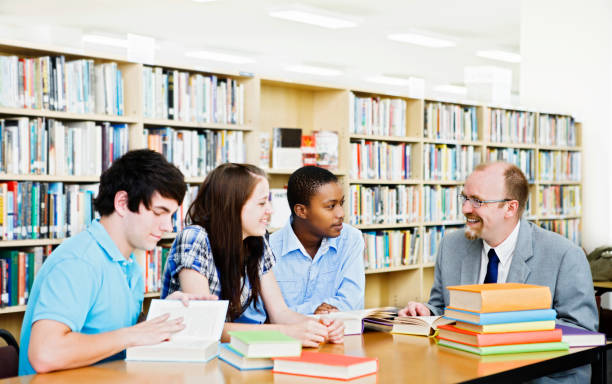 As a parent, it can be tough to decide whether or not to enrol your child in an international school. On one hand, you want them to get the best education possible. On the other hand, you may worry about the cost or about them being away from home.
If you're considering enrolling your child in an international school, here are six signs that it may be the right decision:
1. Your Child Is Curious About Other Cultures.
If your child is always asking questions about other countries and cultures, an international school might be a good fit. They'll have the opportunity to learn about different cultures and customs through their classmates and teachers, and they may even get the chance to travel abroad on school trips.
2. Your Child Is A Good Traveller.
If your child enjoys travelling and has no problem being away from home, they'll likely do well at an international school. Students at these schools often come from all over the world, so they must be comfortable being in a new environment.
3. You Want Your Child To Be Bilingual Or Multilingual.
Many international schools offer bilingual or multilingual programs, which can be a great way for your child to learn another language. This is especially beneficial if you plan on moving to another country in the future, as it will make the transition easier for your child. Being able to speak more than one language can open up opportunities later in life, both professionally and personally.
4. You Want Your Child To Have A Competitive Edge.
International schools often have rigorous academic programs that can give your child a competitive edge when it comes to college and careers. They'll also learn how to work with people from different cultures, which is an important skill in today's globalized world.
5. You Want Your Child To Be Independent.
International schools can help children develop independence and self-confidence. They'll learn to navigate new environments and solve problems on their own, skills that will benefit them throughout their life.
6. You want your child to have a well-rounded education.
In addition to academics, international schools often emphasize extracurricular activities and cultural experiences. This can help your child develop into a well-rounded individual with a deep understanding of the world around them.
7. You Value Global Perspective.
One of the biggest advantages of international education is that it provides students with a global perspective. They'll learn about other cultures and ways of life, which can help them become more understanding and tolerant adults.
8. You Believe In A Hands-On Approach To Learning.
Another great advantage of international education is that it often takes a more hands-on approach to learning. Students are encouraged to get out into the community and learn through experience, rather than just sitting in a classroom all day.
9. You Want Your Child To Be Challenged Academically.
If you feel like your child isn't being challenged enough academically at their current school, an international school may be a good option. The curriculum is often more rigorous and challenging, which can help your child reach their full potential.
10. You're Concerned About The Quality Of Education In Your Country.
If you're not happy with the quality of education in your home country, enrolling your child in an international school may be the best way to ensure they get a good education. International schools are often held to higher standards than local schools, so you can be sure your child is getting the best possible education.
If you're considering enrolling your child in an international school, these six signs may indicate that it's the right decision. International schools provide a unique learning environment that can benefit children in many ways. Visit Oakleigh Grammar.
Do you have any questions about international schools? Let us know in the comments below!